FIFA 16 UT Mobile App Review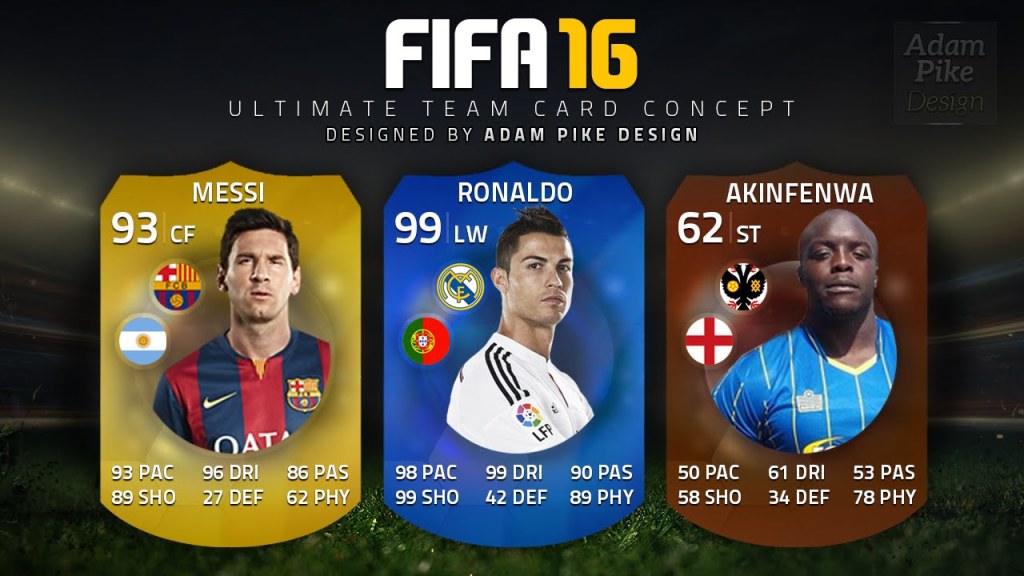 New mobile FIFA game provides more realistic experiences, additional features
FIFA 16 Ultimate Team was released on the Apple App Store and Google Play Store on Sept. 22. It is available for download on all Apple devices running iOS 8.0 or above that were released after the third quarter of 2013. It is also available for most Android smartphones running Android 4.4 or above. It is recommended that devices have at least 1.4 gigabytes of free space on their devices, according to the Google Play Store.
When you first open the app, it asks for your age and your favorite team. EA Sports, the creator of the FIFA franchise, has included teams from leagues from all over the world ranging from England's Barclays Premier League to South Korea's K-League. Choose wisely on your favorite team, as your starting squad will include a player from your chosen team.
The game then brings you to a tutorial match, where you can experience the gameplay for the first time. I couldn't believe that graphics that appeared on the screen. The movement of the players seemed more realistic than ever. On previous mobile editions of FIFA, players would run in straight lines and make unrealistic 90 degree turns. Not anymore. Players now have the ability to shuffle sideways and backpedal when commanded. The game retains the virtual buttons and joystick of the previous mobile editions of FIFA, and should be familiar to users of the past editions.
Upon finishing the tutorial game, you will be introduced to the main menu. There, you can view your current squad (which will be terrible for now except for a random player from your favorite team), the transfer market (where you can purchase players that other users have put up for sale), and the game modes that are available for playing.
In FIFA 16 Ultimate Team, your goal is to build your own dream team. When you first start the game, your team will suck. You might have one or two gold players (the good ones), but the rest of the team will consist of silver (the bad ones) and bronze (the useless ones) players. Your initial squad will also come from a plethora of teams and leagues, so it will have bad on-field chemistry. The goal in Ultimate Team is to get better players from the same league so the skill and chemistry level of the team will increase. You can get better players by buying player packs using in-game or real currency, as well as target specific players on the transfer market and bid for them using in-game currency.
The transfer system for FIFA 16 Ultimate Team is slightly different from that of previous mobile editions of FIFA. In addition to the transfer market where people can sell or buy players, there is also a new option called Player Exchange. In Player Exchange, users can trade in their unwanted players for player(s) of equal or higher rating. This is an incredibly beneficial addition because users can use this function as a free way of possibly getting better players that will increase team chemistry.
For both Apple and Android versions, players can choose between single player and multiplayer modes. Single player mode is currently the better mode of play. Let me explain. While you learn the ropes on this new game, it is better for you to play against computer-controlled players rather than those controlled by the skilled hands of actual people. In addition, the online multiplayer is currently the most lagging thing in the world. During online play, the gameplay can freeze for up to thirty seconds, while your opponent can dribble past your uncontrolled squad to score easy goals. You can be sure that your American Wi-Fi speeds won't match up to that of the fast internet that the rest of the world has. Until EA Sports fixes the online multiplayer (hopefully in a future update), single player mode is the way to go.
While there are many positive aspects of this game, there are some things that can be better. First and foremost, the online multiplayer is virtually unusable. One of the two main modes of play does not work, and has to be fixed. In addition, some commands during gameplay have to be streamlined. For example, there is a noticeable lag when you command your player to tackle an opponent. By the time that the tackling action is carried out onscreen, the opponent is already far away from your player.
FIFA 16 Ultimate Team is ultimately an app that is worth downloading. The new graphics engine and superior player movements help make a popular game even more realistic. In due time, all of the issues will probably be fixed in future updates. If your Apple or Android device can support FIFA 16 Ultimate Team, start building your dream team now!