Interact's Fall Leadership Inspires Students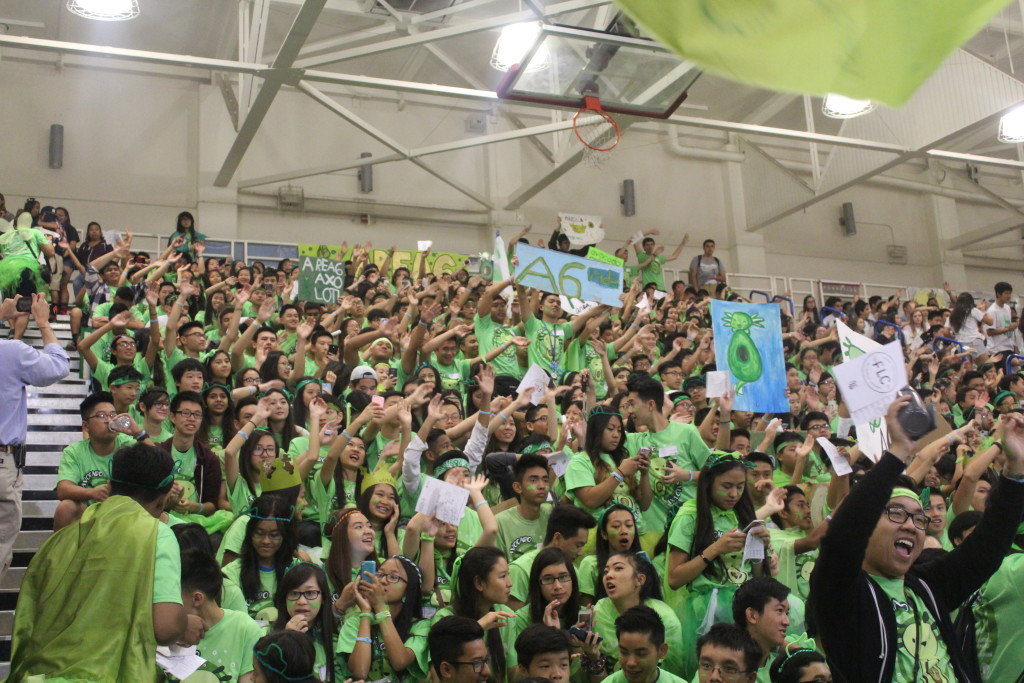 Interact, an organization which aims to help involve high school students in their communities through various community service opportunities, held their Fall Leadership Conference (FLC) recently with more than four thousand students in attendance, according to Interact Treasurer Junior Emily Le. FLC also introduced new service projects to students for the new school year while celebrating area pride, Le said.
"FLC is an all day event where four thousand interactors gather in one room to share their passions for Interact and share their passions to become greater leaders," Le said. "The day starts off with a keynote speaker and then we break off into workshops that teach us about service, leadership, and actual on hands service."
After lunch, the students were then presented with the new service projects for the year, which include an international and community project, Le said. The community projects are based on what the club views on a community level while the international project is what the club raises money for.
"The community project for this year is titled 'Under One Roof' and basically it includes us striving to help the homeless in our community and think about what is important," said Interact Board Representative Victoria Huynh. "In terms of not just doing service for the hours, but for the people who are real people with real problems."
Under One Roof will be the focus of the district 5170, which refers to the Bay Area and is also the district that MHS belongs to, 
said
Huynh.
The Bay Area district is divided into many areas, with MHS being in area six along with six other high schools and two middle schools involved in Youthact.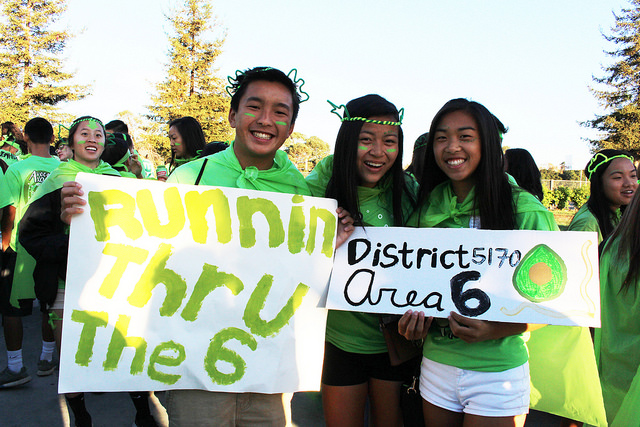 "The new international project that was introduced is called 'Hello My Name Is,' which raises awareness for human trafficking," said Junior Kaitlyn Tran. "The title is
self-explanatory,
but it is more about who you are and how no one should be able to label you."
This year's goal is to raise over a hundred thousand dollars for the international project while also fundraising for the other service projects, according to the event website. The students are challenged to surpass the monetary and service
hour
goals from last year and then lead in area chants as a way to show area pride.
"The speeches were very eye opening and it was such a good experience because the event helped me interact with other people and helped me realize all the troubles in the world and how as one group we can fix it all," said Junior Kaitlyn Tran. "My favorite part of the day was probably when they announced the service projects because that's where all the tears come in for me and plenty of other people."
Other students also felt inspired coming out of FLC because of the videos that were presented and the speakers who had attended, said Junior Cindy Tsai. Another unifying aspect of the conference was being able to meet many other students that shared similar goals.
"My favorite part of the day was probably sitting in the bleachers and cheering area chants with a bunch of my friends,"  Tsai said. "I will definitely be attending next year."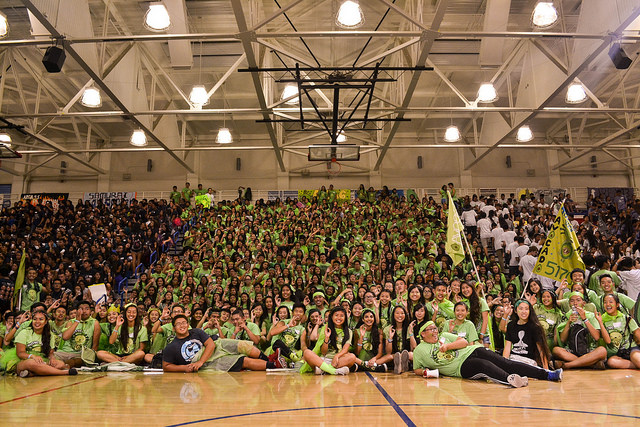 Photos Courtesy of Interact Area Six, taken at the 10.11.15 Fall Leadership Conference
MHStheUnion does not own these photos