Hyped 2016 Movies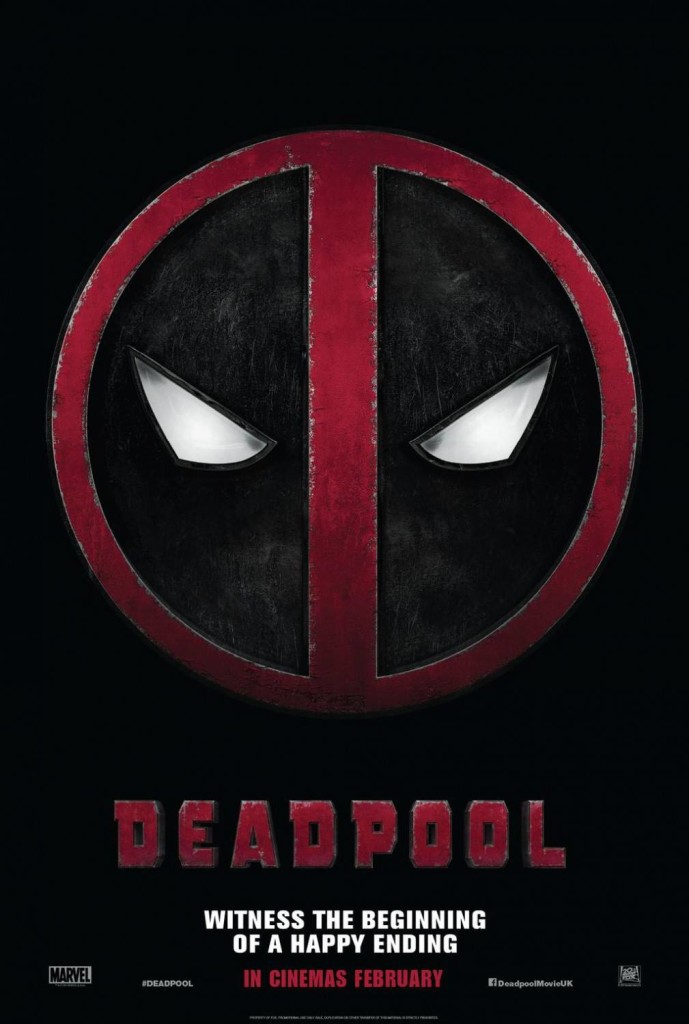 Here are some of the many awesome movies in theatres 2016.
Comic Book Movies:
"Deadpool" – Set in the same cinematic universe as Fox's "X-men," "Deadpool" stars Ryan Reynolds as Wade Wilson, a former special forces operative who is subjected to an experiment in an effort to cure his cancer. The experiment leaves Wilson with accelerated healing powers, a disfigured face, and an even more disfigured sense of humor. In Februrary 12, this quirky and gory movire will also star the actors Morena Baccarin, Ed Skrein, T.J. Miller.
Batman vs. Superman: Dawn of Justice" – Batman travels to Metropolis to combat Superman, fearing what would happen if Superman is left unchecked, while a rising new threat endangers mankind. "Dawn of Justice" is set to jump-start the new DC Cinematic Universe by featuring Batman and Superman in the same movie for the first time in history and introducing various characters such as Wonder Woman and Cyborg. Opening on March 25, the film will star Ben Affleck, Henry Cavill, Gal Gadot.
"Captain America: Civil War" – The first Marvel movie of the year pits Iron Man and Captain America against each other. After another incident involving the Avengers results in collateral damage, politicians form the Registration Act, which determines when the Avengers should be called, ultimately splitting the Avengers into factions. With one faction led by Captain American and another by Iron Man, a civil war between the Avengers begins. The film stars Chris Evans, Robert Downey Jr, Scarlett Johansson and opens May 6.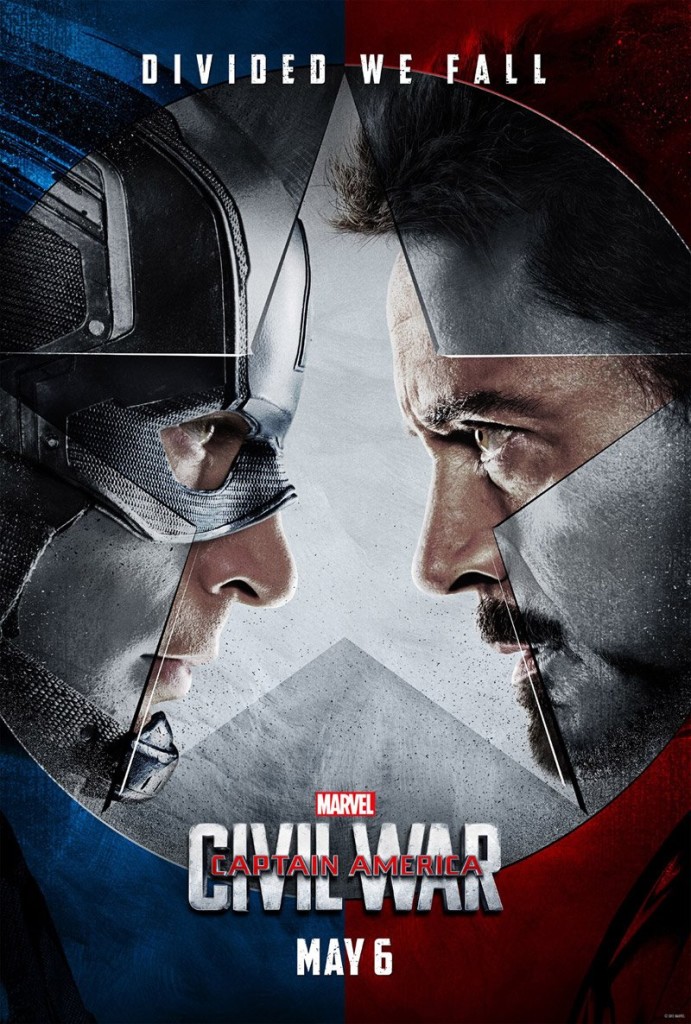 "X-men Apocalypse" – The ninth film in Fox's long-running "X-men" film series has the X-men facing their biggest threat yet. Apocalypse, the first and most powerful mutant, is woken up after thousands of years and recruits a team of powerful mutants to create new world order. Raven, with the help of Professor X, must lead a team of young X-men to stop Apocalypse before it's too late.  The film stars James McAvoy, Michael Fassbender, Jennifer Lawrence and opens May 27.
"Suicide Squad" – The second DC movie released in 2016, centers on the villains of the new DC Cinematic Universe. Not much is known about the movie besides the fact that it stars super-villains who are recruited by the government to execute dangerous missions. Though the movie is almost a year away, the first trailer is already online, revealing the Squad, an appearance by Batman, and a tease of what to expect from the new Joker. The film stars Jared Leto, Will Smith, Margot Robbie and opens August 26.
Comedies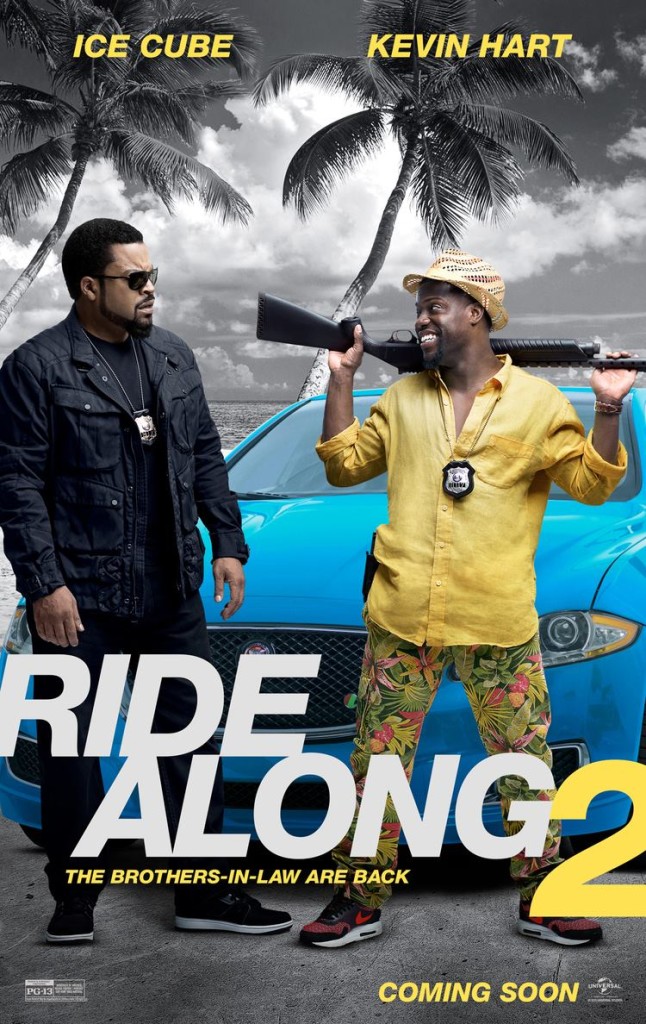 "Ride Along 2" – The sequel to the 2014 film centers on Ben, now a full time cop, and James who are both trying to stop a drug dealer that is supplying all the dealers in Atlanta. The movie stars Kevin Hart, Ice Cube, Olivia Munn and opens January 15.
"Zoolander 2" – The sequel to the 2001 comedy that told the story of fashion model Derek Zoolander and his rivalry between model Hansel, before the two eventually reconciled, takes place 15 years after the original. Derek and Hansel are modeling again when an opposing modeling company threatens to put them out of business. The film stars Ben Stiller, Owen Wilson, Penelope Cruz and opens February 12.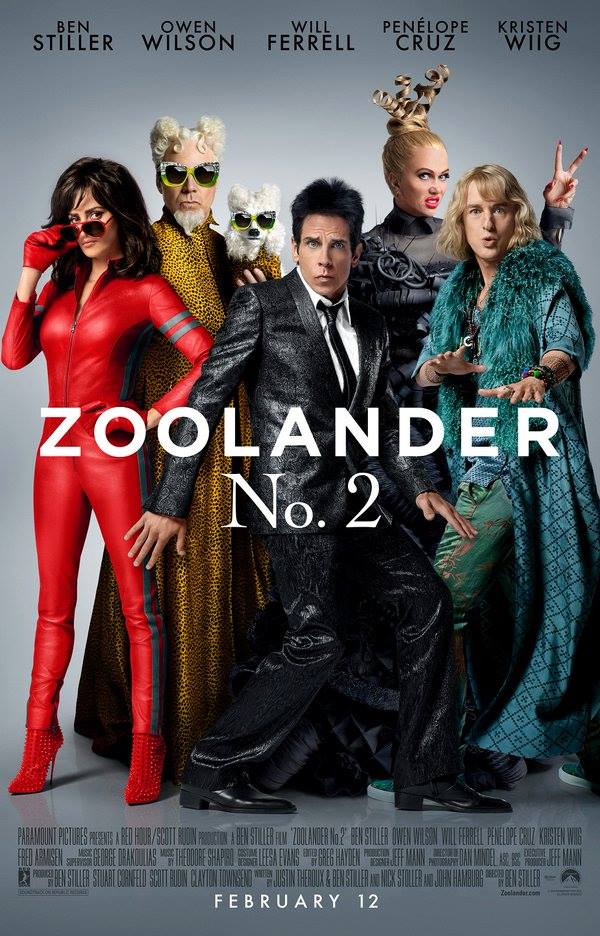 "Ghostbusters" – The reboot of the same 1984 supernatural comedy. Teachers Erin and Abby are laughed out of their school after they write a book proclaiming that ghosts are real, but when ghosts invade Manhattan years later, Erin and Abby must lead a team of Ghostbusters to save the world. Featuring a cast led by Kristin Wiig, Melissa McCarthy, and Kate McKinnon, Ghostbusters opens in theaters on July 15.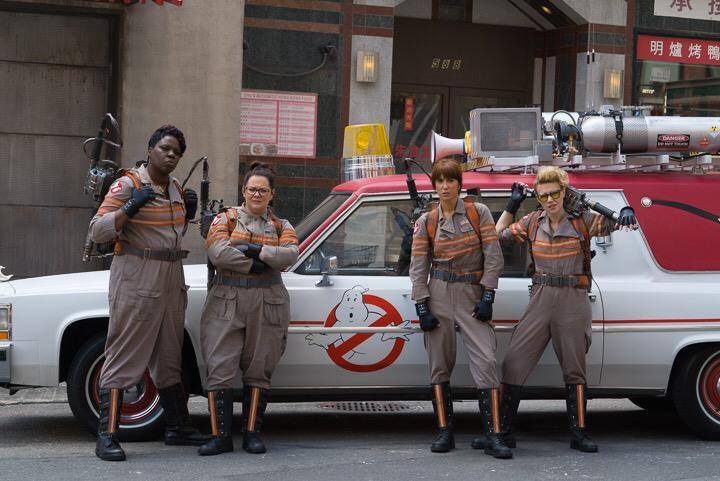 Animated
"Kung Fu Panda 3" – The third movie in Dreamworks' "Kung Fu Panda" trilogy centers on Po who reunites with his biological father and travels with him to a Panda sanctuary where he meets Mei Mei, a panda who was promised to Po through an arranged marriage when they were children. Po must train an entire Panda village to combat an evil spirit called Kai who begins to terrorize China, while resolving his family conflict. "Kung Fu Panda 3" stars Jack Black, Angelina Jolie, Dustin Hoffman, in theatres January 26.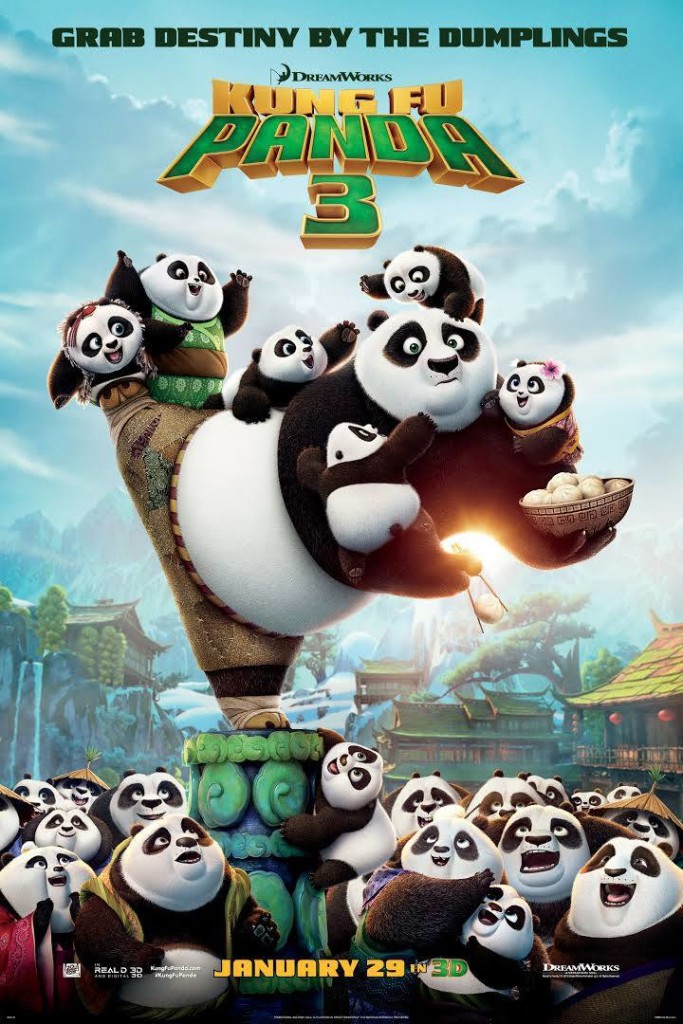 "The Angry Birds Movie" – Based off of the hit mobile game, the film focuses on four birds, Red, Chuck, Bomb and Matilda, who are living in a small paradise. When they get word that Pigs are invading, the Angry Birds must team up to stop the Pigs from attacking. The movie stars Jason Sudeikis, Josh Gad, Maya Rudolph and opens on May 20.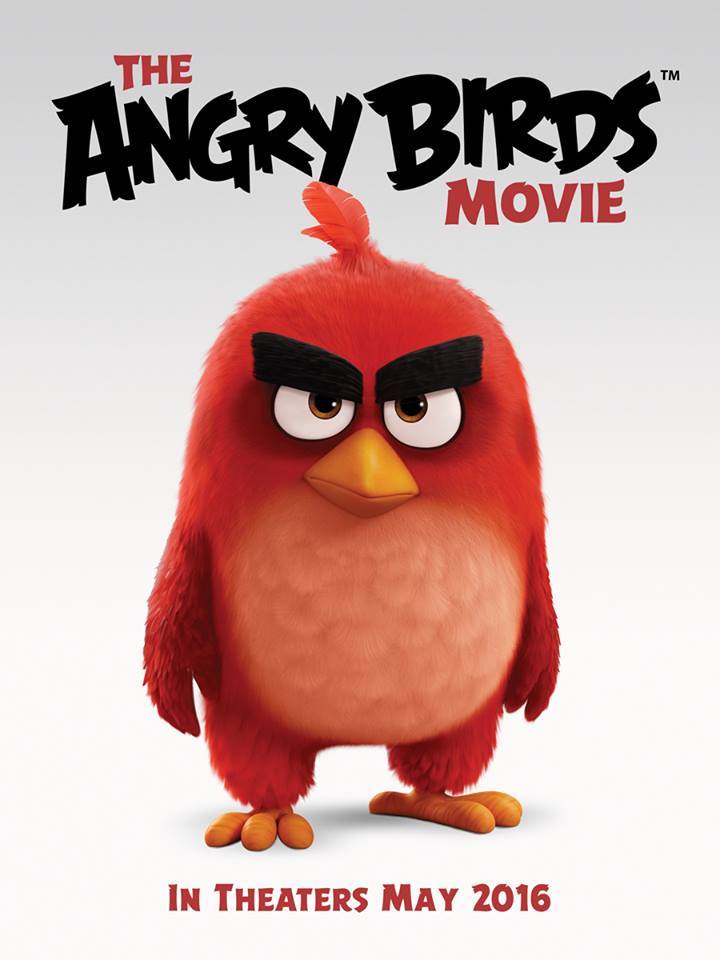 "Finding Dory" – This sequel to the 2003 animated classic, "Finding Nemo," is set six months after the original and focuses on Dory. After suddenly recalling her childhood memories, Dory sets out to find her family while accompanied by "Finding Nemo" characters Nemo and Marlin. "Finding Dory" stars Ellen DeGeneres, Albert Brooks, Hayden Rolence and opens on June 17.
"Moana"-  The next computer-animated movie from Disney Studios centers on a navigator named Moana who sets sail in search of a mysterious island to help her family. During her journey, Moana is joined by a legendary demi-god named Maui. The film stars Auli'i Cravalho, Dwayne Johnson, Alan Tudyk and opens on November 23.
Action
"The Divergent Series: Allegiant" – The penultimate chapter of the "Divergent" film series, Tris must escape with Four and go beyond the wall surrounding Chicago, both leaving behind their family and city in order to discover a peaceful solution to end conflict within their city. However, things go awry when they are both are taken into protective custody by a mysterious agency known as the Bureau of Genetic Welfare. "Allegiant" stars Shailene Woodley, Theo James, Zoe Kravitz and opens on March 18.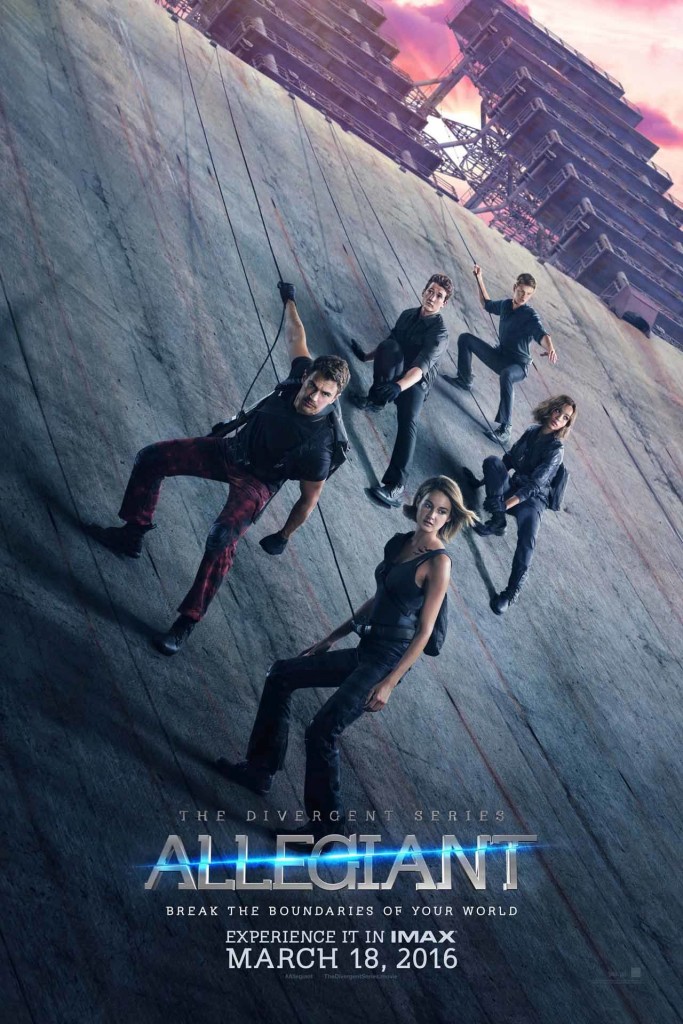 "The Jungle Book" – When fearsome tiger, Shere Khan, threatens his life, Mowgli, a boy raised by wolves, leaves his jungle home with his friends Bagheera the panther and Baloo the bear who set out on a journey of self-discovery. Starring Neel Sethi, Bill Murray, Scarlett Johansson, opening April 15.
"Warcraft" – Based off of the massively popular video game, the movie centers on orc warriors who flee there their dying home to colonize another. They provoke the leader of the humans, Anduin, who sets out to combat the orcs, effectively beginning a war between humans and orcs. Starring Travis Flimmel, Paula Patton, Ben Foster and opens on June 10.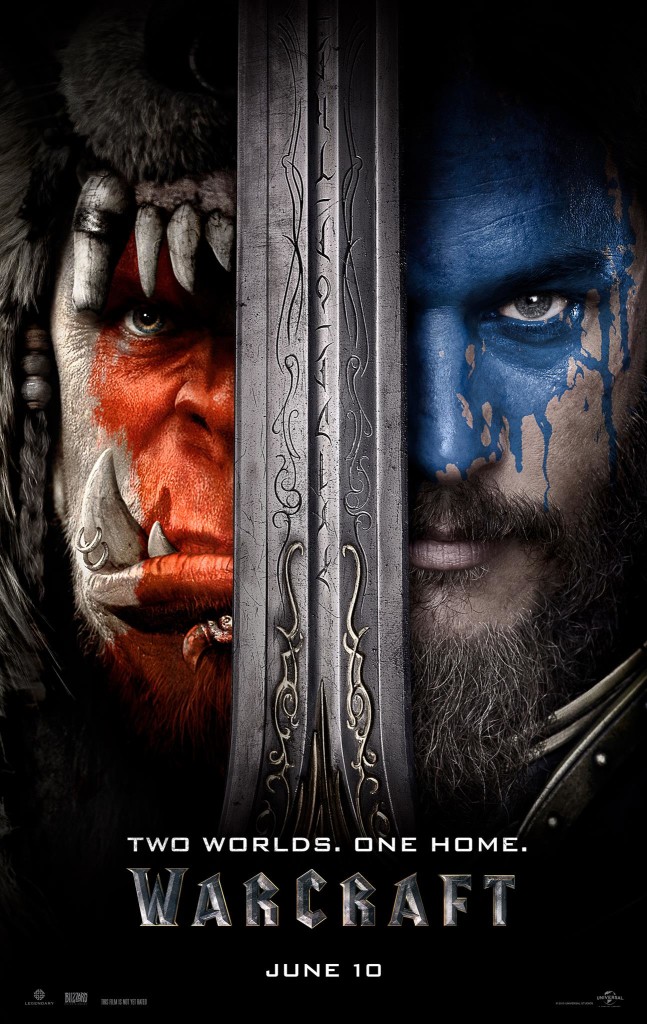 "Assassins Creed" – One of many 2016 movies based off its video game franchise, the film centers on Callum Lynch who discovers that he is a decedent of the assassins and, through unlocked genetic memories, can relive the adventures of his ancestor, Aguilar. By using the skills and knowledge learned from observing Aguilar's adventures, Callum must combat the oppressive Templars with his fellow assassins. "Assassins Creed" stars Michael Fassbender, Marrion Cotillard, Brendan Gleeson and opens in theaters December 21.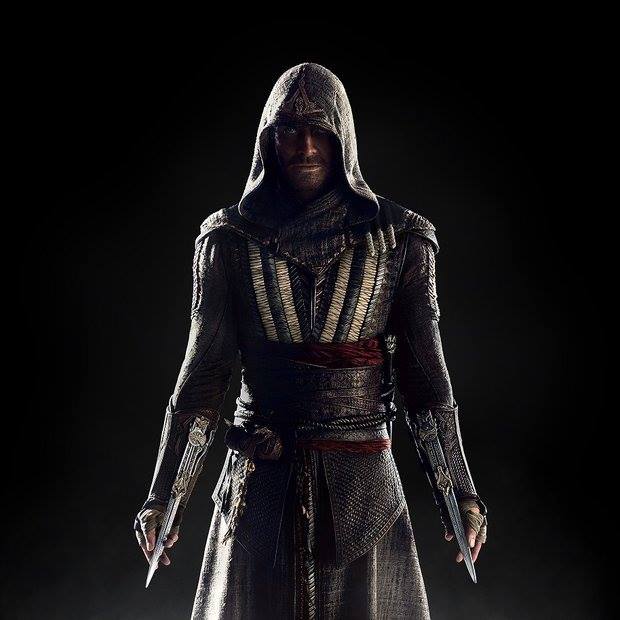 "Fantastic Beasts and Where to Find Them" – A spin off of the "Harry Potter" film series, "Fantastic Beasts" revolves around Newt Scamander's arrival at the Magical Congress of the United States while carrying a briefcase which holds a number of dangerous creatures. When the creatures escape from the briefcase, American wizards are sent after Newt, threatening to hinder magical and muggle relations. Starring Eddie Redmayne, Katherine Waterston, Alison Sudol and opens November 18.