Mockingjay Part Two: Movie Review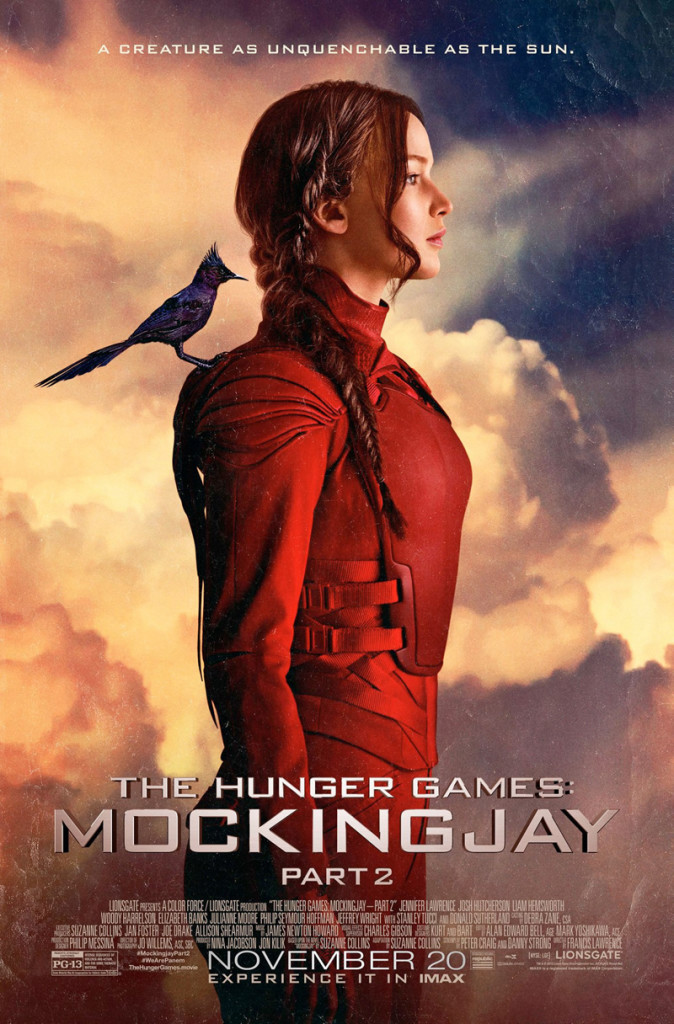 Mockingjay — Part 2 is best described as being the complete opposite of its fiery movie poster. The final installment of the Hunger Games series is underwhelming and weak. While better than Part 1, it was not as enjoyable as Catching Fire. For a movie that relies more on its poignancy than its action or thrills as compared to the other Hunger Games movies, Mockingjay — Part 2 just doesn't offer much promise.
Director Francis Lawrence, who also directed Catching Fire and Mockingjay — Part 1, finishes the series off with a half-hearted bang. Part 2 starts where Part 1 left off— Peeta (Josh Hutcherson) was just brought back from the Capitol, where they hijacked his mind using tracker jacker venom. The majority of this movie consists of Katniss Everdeen (Jennifer Lawrence) and her team trying to infiltrate the Capitol and take down President Snow (Donald Sutherland).
Because Mockingjay does not include a Hunger Games in its plot, it ideally should make up in emotion and character growth what it lacks in action. However, the flood of emotion comes at all the wrong times. A major character's death, while extremely important in the book, was downplayed in the film. The death's effect on Katniss was also watered-down and postponed.
The whole plot felt slowly dragged out, probably because the producers unnecessarily split one book into two films. The whole time I was watching it, I found myself asking, "When will it end?"
To be fair, the film did deliver in some aspects. The acting was solid, as expected by Oscar-winner Lawrence, who successfully showcased Katniss' complex character. It also passes the Bechdel test, featuring many other strong female characters, including Commander Paylor (Patina Miller), Cressida (Natalie Dormer), and Johanna (Jena Malone).
The film also focuses on compelling themes, such as the morality of war. This question drives an even further wedge between Gale (Liam Hemsworth) and Katniss. Another theme, while more subtly addressed, was the struggle for power between two sides, neither of which are morally right. The discussion of these topics added much more significance and emotional depth to the film.
Smaller features include costume design, special effects, and music, all of which I have no criticisms for. Tigris looked just as I had imagined her to look.
Other than those highlights, the film fell flat. The mood during the whole film was bleak and somber, as expected if you have read the book. The writing at times was awkward, especially during the cringeworthy scene where Gale and Peeta are talking about who Katniss really loves.
So should you see Mockingjay — Part 2? Definitely, but not for any reason other than because you watched all the previous films. Just don't expect to be particularly fulfilled afterwards.