Hardcore Henry: Movie Review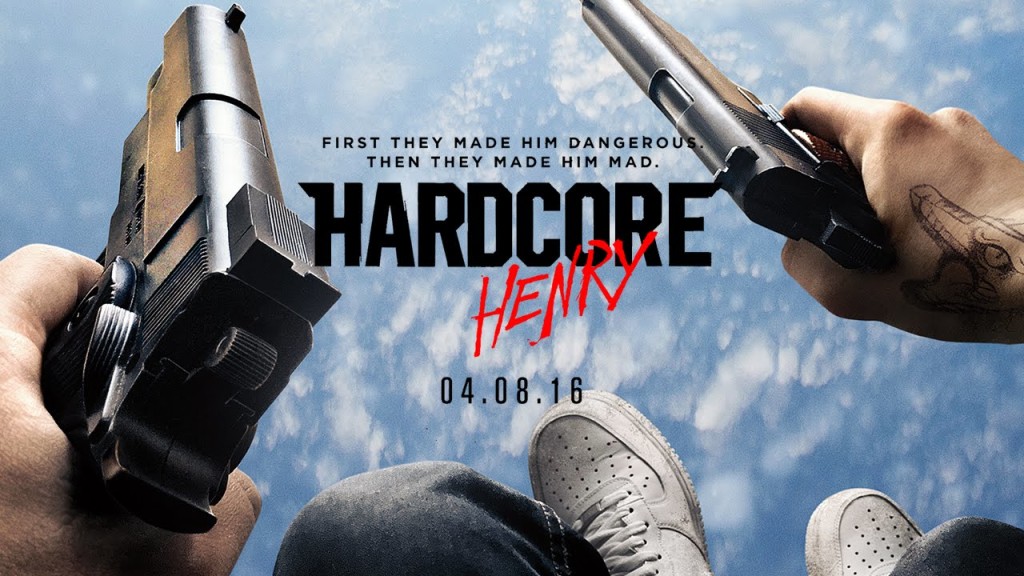 That was the predominant thought running through my brain as I watched every action scene of "Hardcore Henry." Why? It's because the entire film is filmed in the first-person perspective, through the eyes of the titular Henry, a cyborg amnesiac with a propensity for killing people in the coolest way possible. If this sounds completely crazy to you, you're not alone. But in accomplishing this premise, "Hardcore Henry" does not fail: it is unequivocally a roller coaster ride, built to entertain, and perhaps a trailblazer for others of its kind. As a film, however, "Hardcore Henry" is simply one-dimensional.
"Hardcore Henry" puts you in the head of Henry, a blank slate with nothing but the knowledge of his own name and his wife, Estelle, at his side. Estelle acts as the quick introductory cutscene of the journey before being whisked away by mercenaries: it's Henry's job to get her back. Henry flees for his life out of what is later revealed as an airborne laboratory controlled by the evil albino businessman Akan, played by Danilla Kozlovsky. To make things interesting, Akan has the ability to control things with his mind, while Henry has a robotic right arm and right leg that gives him superhuman strength and reflexes. The rest of the movie consists of Henry roaming the streets of Moscow with mysterious ally Jimmy, who appears through clones of himself and supplies Henry with various tools. The plot proceeds much in the form of a video game: go from checkpoint to checkpoint, gathering supplies and weapons and getting stronger, until you're strong enough to beat the final boss and rescue the girl.
If the movie sounds like something you'd be playing on your PS4, you've pretty much grasped the essence of "Hardcore Henry." Much like any blockbuster action game, "Hardcore Henry" instills the sense of simultaneous confusion and exhilaration as bombs and set pieces unfold around you. In this respect, at least, "Hardcore Henry" succeeds: the effects are top-notch and keep the audience drawn in, waiting for the next piece of action. What isn't as enthralling is the way that these effects are enacted. The action scenes are chaotic and muddled, with seemingly no other purpose other than allowing Henry to kill another nameless grunt. If you can't stand senseless violence, stay away: the body count of this film is astronomically high. But all in all, action-wise, "Hardcore Henry's gimmick is entertaining, at least in its novelty if not its execution.
What completely flops in "Hardcore Henry" is its plot (or general lack of it). While the entire film is video game-esque, Henry's plot falls well short of gaming's various great campaigns. The story is more of an excuse to punch that grunt in the face, or stab a guard, or jump off a building. While there are various plot twists, most of them are artificial and trite, as though ripped from the latest Call of Duty campaign. Characters are flat, and actors are uninspired–notably, Jimmy, played by Sharlto Copley, is as robotic as you'd expect a non-playable character to be.
If "Hardcore Henry" were a video game, it'd be mediocre, mindless, and tired–but as a film, it is novel, fascinating, and just so ridiculous that you can't help but have a little bit of fun. Sure, if you can't stand generic hero or action movies for their numerous cliches, don't watch this movie–it takes every quality of these action movies and turns it up to 11. However, if you're looking for some entertainment on a Saturday night that just gives you a little excitement to wash the worries of life away, why not give it a try?