Volbeat Concert Review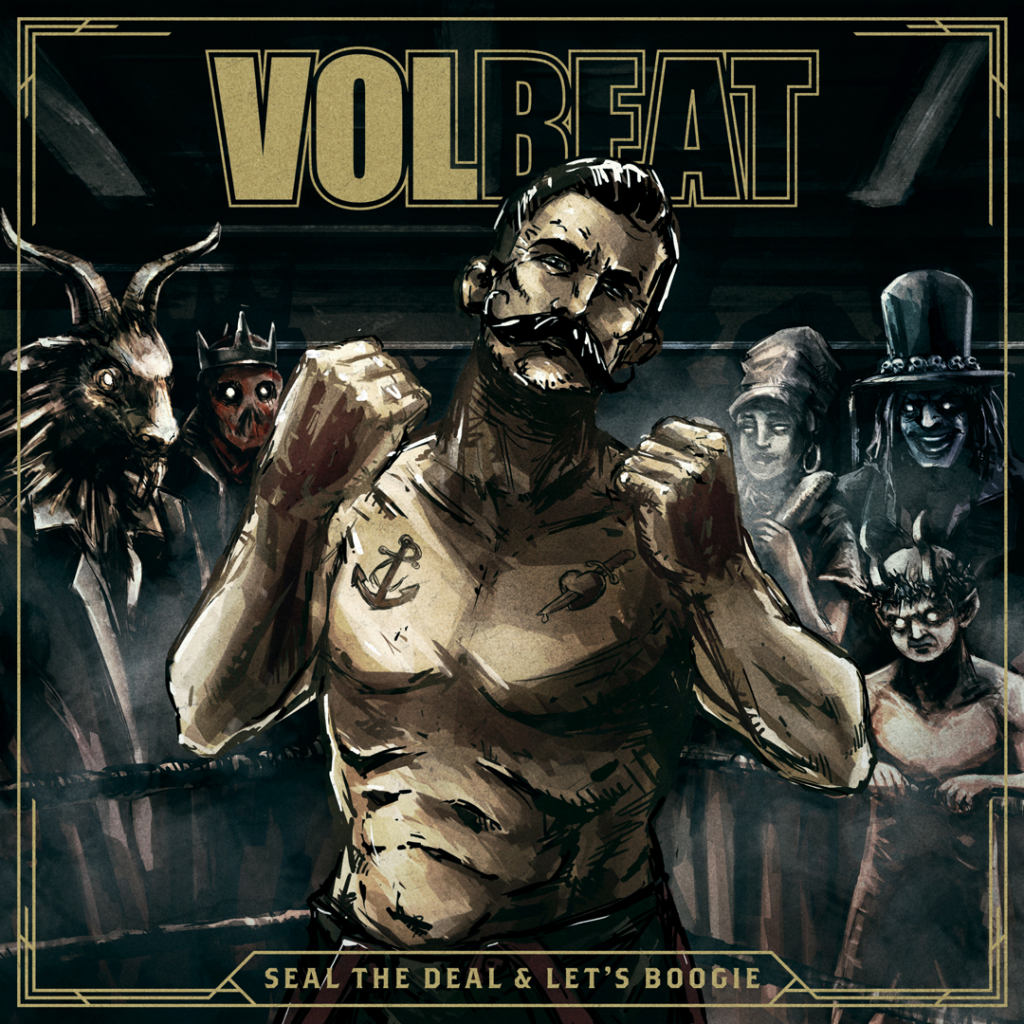 The last time I saw a live Volbeat concert was two years ago, and that was one of the most memorable performances I have ever seen. I had the good fortune of seeing again on April 18, and once again, Volbeat managed to blow my socks off.
The atmosphere of the venue was very friendly, which may surprise many since it was a metal concert. We were all there just to have a good time and enjoy some good music… and awesome artists! Most of the members of Volbeat are of Danish origin, so right off the bat their stage lingo is accentuated tenfold by their beautiful accents. Not only that, but Volbeat is the type of band that people just feel they could know personally because of their members.
Volbeat is experienced with concert venues, and it truly shows when they are up on stage. The ease with which the members perform is admirable, and one must appreciate that they do not take advantage of their confidence and ability.
They started their show off with the heavy but beautiful riffs of "Doc Holiday," which start slow, but blended into a fast and heavy song. It was a smart move, considering how mood-changing of a song "Doc Holiday" is and how much it can excite fans for more.
From there, Volbeat played two rip-roaring songs that made the mosh go wild. Asking the audience what they wanted to hear, the very danceable song "Lola Montez" from their latest album was played, once again sending the fans wild. It was nigh impossible for even the most stoic of fans not to find their heads nodding madly in tune with the music.
If I had to name one possible downside during my time, it would be the especially enthusiastic fans, but I know I cannot hold their excitement against them. I had the misfortune of getting stuck behind one particularly rotund and long-haired fellow who had the time of his life. He was a very active man who took up quite a bit of space, and he had a lot of fun head-banging his heart out. However, his hair was long and ended up whipping other people in the face in the area directly surrounding him, myself included. Oh, well, though; I did not let my night be ruined. And he ended up moving away later, anyway.
Back to Volbeat's good decision-making, about a quarter of the way into the show, the members blended three songs from different albums all into one beautiful piece of art. The combination of "Heaven nor Hell," "A Warrior's Call," and "I Only Wanna be With You" turned out to be a very nice blend, considering those three songs contain some of the most distinguishable beats out of all the albums.
A couple of songs later, Volbeat played the new single song , "The Devil's Bleeding Crown," released as a preview to their upcoming album "Seal the Deal and Let's Boogie." Although a lot of people had not heard this song before, it was still received well and with enthusiasm from the crowd. I was one of the few that did know the song, and I had the time of my life singing along to it.
Although it may be hard to make a concert bad, Volbeat performances are exceptional, ranging from above and beyond to best-night-of-my-life. What I'm trying to say is that Volbeat puts on a show that is far better than the average one, and the night of April 18 was near the best-night-of-my-life end of the scale.
Overall, I was sufficiently satisfied with Volbeat's act. I was not only satisfied, but dead-tired as well. The show ended a little after midnight, but the magic did not. It was all smiles and a state of euphoria for the rest of the night. Such happiness would have gone on longer, except when I had to wake up the next morning after having had only three hours of sleep. Despite my lack of sleep during the rest of the week, I would say that seeing Volbeat live for the second time in my life was well worth it.