Happy Death Day runs cleverly on a fun, but limited plot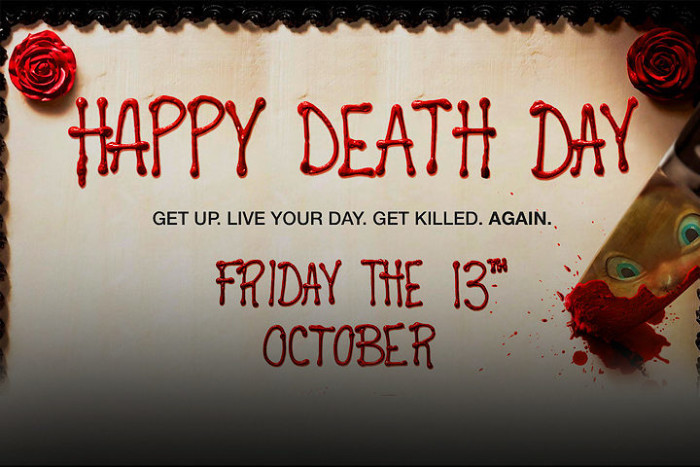 Happy Death Day, Christopher B. Landon's latest slasher film, is an amalgamation of charm and alarm that bears resemblance to the teen thriller movies of the late 1990s and early 2000s. The protagonist of the story, Theresa "Tree" Gelbman, played by Jessica Rothe, is a collegian who must terrifyingly relive the day of her murder over and over until she deciphers the identity of her killer.
Rothe delivers an especially enjoyable performance that is characterized by wit and playful resourcefulness. Her companionship with the sheepish and sympathetic boy-next-door Carter Davis, played by Israel Broussard, provides some consolation through the film. The other supporting characters, though amusing, were average students and a bit one-dimensional, some receiving only a few repeated scenes throughout the loops.
The horror situations were mostly predictable, and based off of the recurrent themes seen abundantly in different slasher films before. The murderer disguised under a comical mask, and the time loop in the film pay a tribute to Scream and Groundhog Day, respectively. And the decisions made by the protagonist were typified by the trademark ignorance of horror movie characters.
Yet, the film was enriched by a ubiquitous sense of fun. The dialogue and its delivery added to the movie's allure, enhancing the plot. Furthermore, the general playful tone and upbeat background music of the movie lightened the killings and occasional scenes of violence. The movie was based more off of an element of surprise rather than an eerie or sinister horror as Rothe was unexpectedly pursued by her murderer in an array of circumstances.
The plotline of the movie, though a bit derivative and trite, is adorned with moments of thrill, humor and empowerment that come together to make the movie a fairly entertaining watch.
Rating: 3.5 out of 5