$67,000 spent on team rooms may engender Title IX lawsuit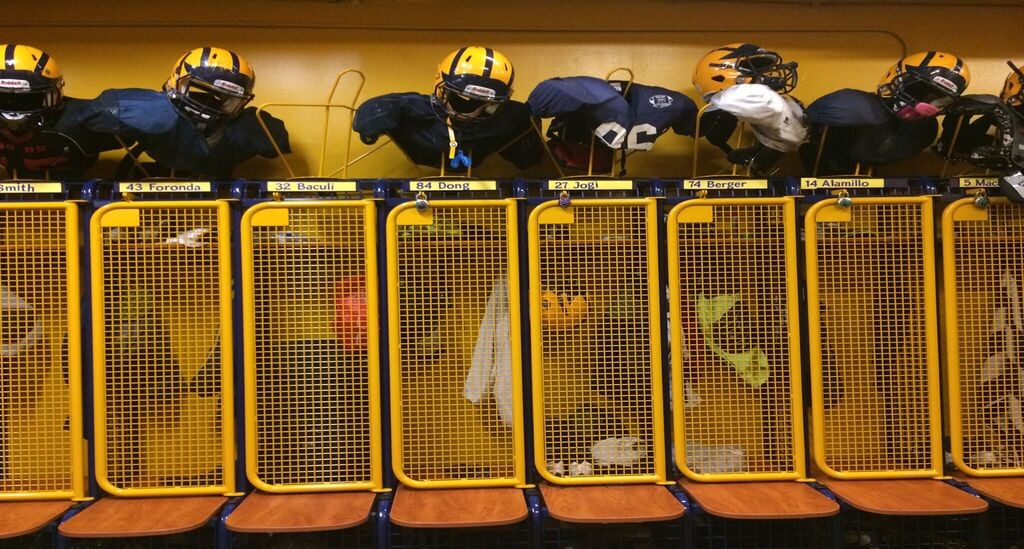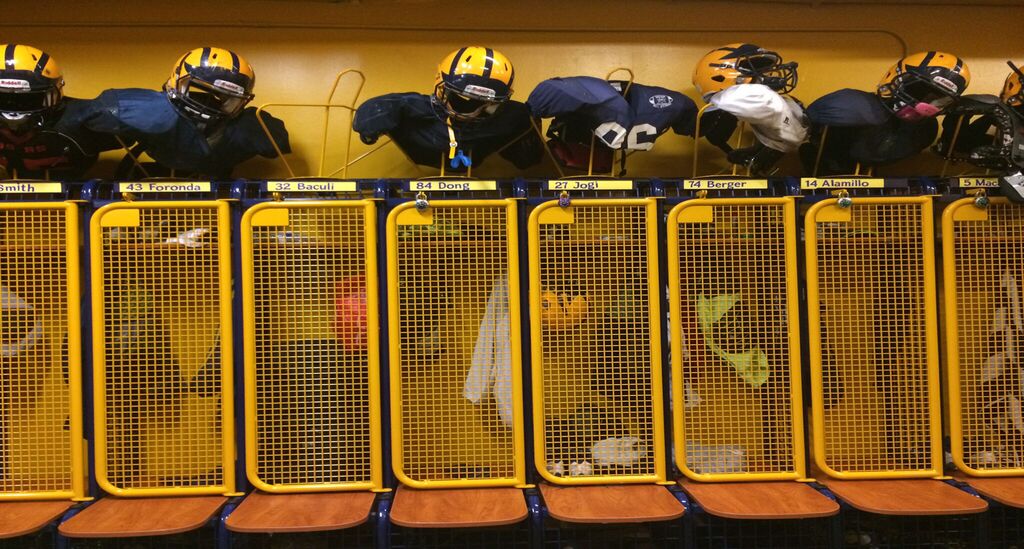 Renovations to the MHS locker rooms completed over the summer may constitute a Title IX violation, according to Deputy Superintendent Cheryl Jordan. The boys' team room was upgraded while the girls' side of the locker room had no athletic room to begin with, Jordan said.
On Aug. 25th, MUSD School board authorized the MHS Modernization Project by spending $17,856 from Bond Fund 211 for the JV Football Lockers at Milpitas High School. For the Team locker rooms, $49,627.60 was approved previously in May, along with the JV lockers for a total of $67,483.60.
According to the US Department of Justice website, "Title IX is a comprehensive federal law that prohibits discrimination on the basis of sex in any federally funded education program or activity."
Because the team room is possibly out of compliance with Title IX, PE Teacher Deirdre Wyness as well as others are trying to work out a solution with the district. If they are not satisfied, Wyness indicated that she would file a Title IX complaint.
"We met with Cheryl Jordan a month ago regarding the equity of the locker rooms and discussing solutions to remedy the inequity." Wyness said. "She was supposed to get back to us within two weeks with a response from the DO [district office]. She invited us to a meeting that is taking place today [Nov. 10, 2015]."
According to Principal Cheryl Lawton, the decisions regarding the locker room renovations were made before she became principal, during Former MHS Principal Kenneth Schlaff's administration.  
"Most of it started before I got here, all of the planning and everything else started several years ago," Lawton said. "The one who has been going to the meetings and everything is Ms. Brittan and that's just because she oversees the facilities."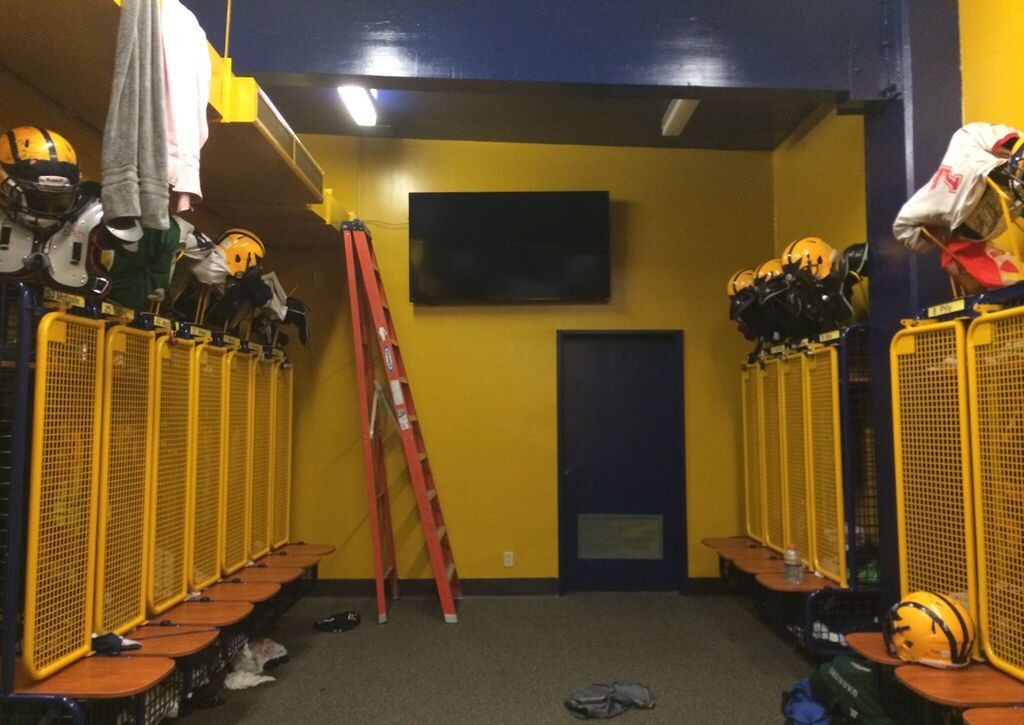 Lawton says that the oversight error occurred because no one brought up the possible Title IX violation, and that the school was built in 1969, a few years before Title IX was even implemented, Lawton said.
"Construction was told to renovate space and everybody just said renovate the space," Lawton said. "I don't think anyone thought what that meant, they just thought renovate the space."
Assistant Principal Hilary Brittan, she is unsure whether or not there is a Title IX violation.
"I don't know enough about the situation to say whether or not there is a violation," Brittan said. "As a former varsity basketball coach, I love the idea of having top notch facilities for female athletes."
According to Brittan the possibility of a girls athletic room is a great idea. However, when it came to planning the renovations she was not part of the decision making.
"Schlaff was the one who was completely overseeing the construction plans," Brittain said. "He didn't allow me to attend any of the construction meetings until March when he announced he was retiring."
According to Former Principal Ken Schlaff, nothing about football lockers or modifications, or any product specifics was discussed at any meetings during the planning phase. Only operation parts, such as the length of the construction as well as the placement was discussed, Schlaff said.
"Somebody looked at the lockers and made decisions on it after [I left]," Schlaff said.
Brittan took over facilities for operational purposes, Schlaff said.
The difference between the boys and girls locker room is the differences in the adjoining rooms to the lockers, Athletic Director Jeff Lamb said. Meaning, one set of locker rooms has a team room while the other has storage space.
"There was no new construction done. There was nothing added to the outside; the only thing was the things added inside the locker rooms," Lamb said.
According to Lamb, these adjoining rooms are for any team that asks to use them.
"Ms. Brittan is in charge of all the construction. I don't know if she's the one in charge of financing and stuff, that would come from the District Office," Lamb said.
Physical Education teachers were unaware of the team room renovations and were shocked to see the results, according to PE Teacher Celina Reyes. Reyes first saw the renovated boy's athletic rooms on the second day of school and was impressed by the change, Reyes continued.  
"I think it looks better than some community colleges," Reyes said via email. "I felt like it was kept a secret, and I was wondering where was the girl's team room?"
According to Director of Facilities and Modernization Joe Flatley, P.E. teachers along with staff on the athletic department were invited to attend meetings regarding the design of locker rooms held every other week for several months. He also stated that only much needed repairs and improvements were made to existing spaces.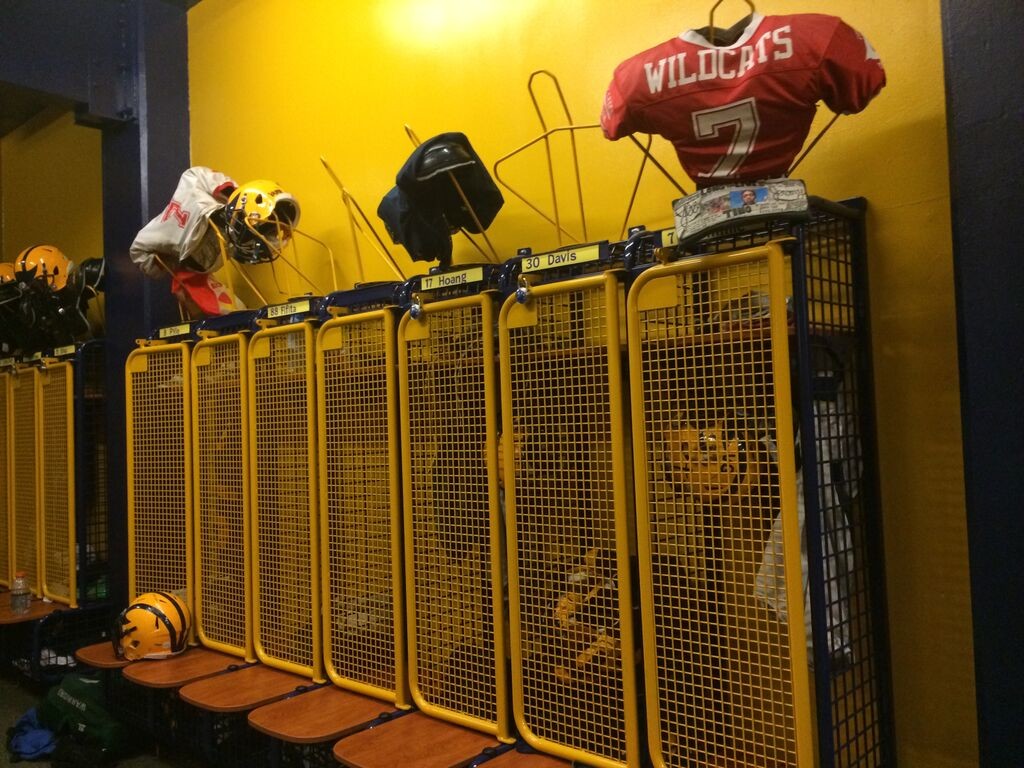 The PE teachers were never invited to any meetings regarding locker room design renovation meetings, according to Wyness. The only meetings they were invited to were regarding the new swimming pool that was to be built, Wyness said.
There is a glaring inequality between the two sides of the locker rooms, according to PE teacher Kristina Edwards. The renovations are a clear violation of Title IX, Edwards continued.
"I'm not sure that they realized that there was an inequity, that they knew necessarily what they were signing off on," Edwards said. "Still, our female athletes deserve the same treatment, facilities, and support as our male athletes."
The issues led to a meeting between school board members and staff who were interested about the inequality, according to English Teacher Kathleen Conradson. The meeting covered several concerns like what would be done to make it equal, Conradson continued.
"I want to make clear that my concerns about this issue have nothing to do with a specific athletic program on campus," Conradson said. "My concern stems entirely from the issue of gender equity. Our MHS female athletes were not taken into consideration during the remodel, and that needs to be remedied."
One of the main questions asked during the meeting was who was responsible for the oversight, according to Edwards. Another question was if anyone was ever aware of the potential Title IX violation, Edwards continued.
"Cheryl Jordan who was the representative of the district office took responsibility in the sense of saying 'yes it was wrong,' it shouldn't have happened and now we are ready to move forward and problem solve," Edwards said. "Joe Flatley said that they discussed renovating the room and decided not to do certain things because it would be a Title IX violation so he admitted, or it made it sound like at some point somebody talked about it, but then they proceeded with the renovations anyway and didn't add anything on the girls side."
This idea is echoed by Jordan, who agrees that there should be equality when it comes to facilities for both genders.
"If there's a boy's athletic room, there should be a girls athletic room," Jordan said. "The scope of the work was to modernize what was already existing."
The old team room locker rooms were outdated and needed renovations, Varsity Football Player John Macaulay said.
"The old football locker rooms were very outdated, a lot of lockers were broken, smashed in, and some of them the locks wouldn't work so they wouldn't be able to protect our stuff," Macaulay said. "So I feel like they were in such bad condition that they really needed to be fixed."
Senior Alyson Shipp believes that it is unfair that there is a team room on the boys side and not in the girl's side, she said.
"It should be equal if you're going to give it to the guys, you should give it to the girls, like it's just common sense," Shipp said. "I don't see why you can't do it to both. If you have the money for one, you have the money for two."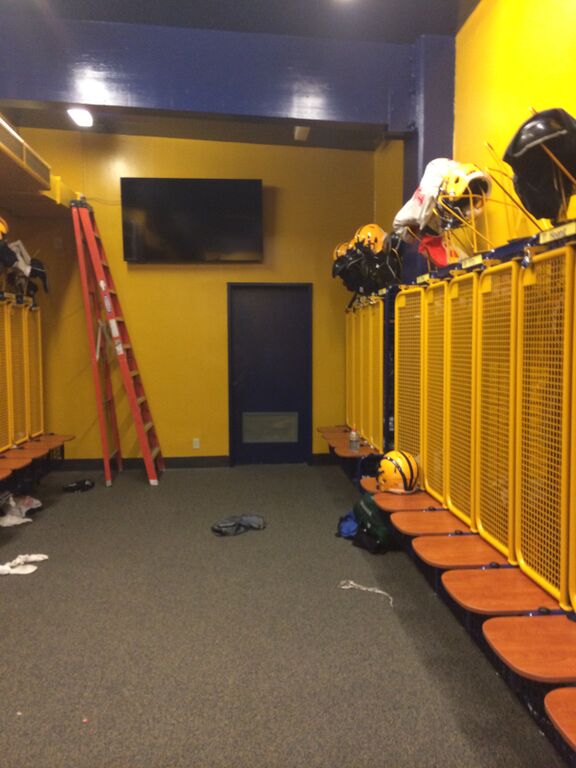 The whole conflict could have been avoided if someone voiced their concerns before the renovations were done, according to Lawton.
"Nothing was ever brought up until that one space got renovated and this got into a giant thing," Lawton said. "What I understand, from talking to some of the teachers and some of the people who have been here for a long time, that's kind of the evolution of what happened to the space, nobody questioned it, how come we don't have this, it's not fair."
As of now, plans are being made for a temporary space for the girls, according to Flatley. In the long term the district hopes to use future bond money to fund the building of a girls team room, Flatley said. It isn't clear if that solution is enough to avoid the Title IX violation.
You can view what the school board approved here, along with the bills for the team rooms.