Captain America: Civil War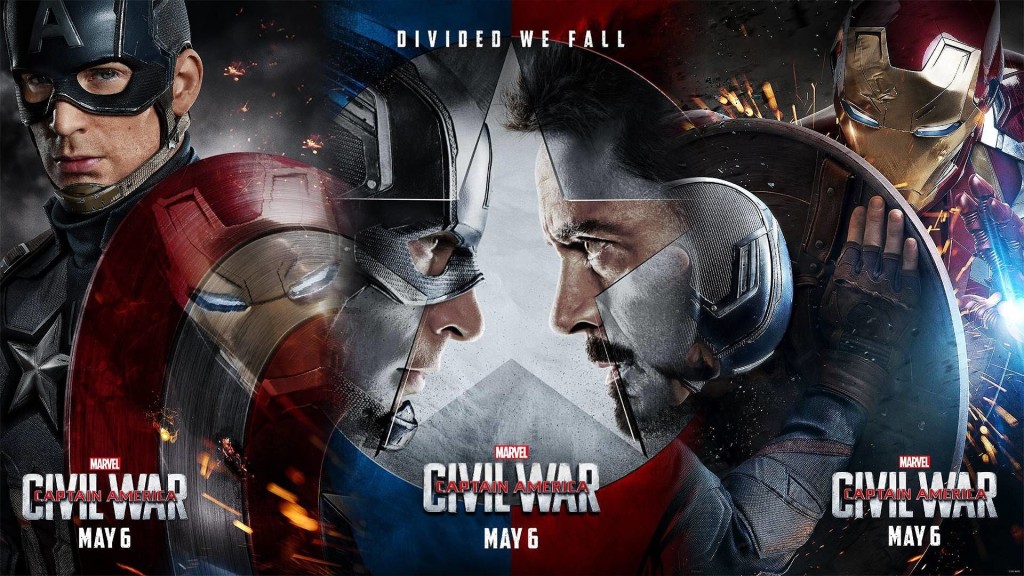 Marvel's highly anticipated "Captain America: Civil War" officially kicks off Phase 3 of Marvel's Cinematic Universe. "Civil War" yet again proves that Marvel absolutely knows how to make a great film that fans will enjoy thanks to the fantastic script, action, and characters present in the film.
Joe and Anthony Russo return from "Captain America: The Winter Soldier" to direct this film with the help of a great script written by Christopher Markus and Stephen McFeely. The Russo Brothers, along with Markus and McFeely, have managed to craft a film that gets better by the minute. Action scenes are beautifully directed, dialogue between characters is fantastic, and the airport scene will no doubt go down in history as one of the best.
After a deadly accident caused by the Avengers happens, the United Nations drafts up a controversial plan meant to keep the Avengers's power in check, which causes a schism between the Avengers. U.S.  Iron Man believes that they need to be kept in check, while Captain America believes that people will start to abuse their power over the Avengers. Much like this year's "Batman v Superman," the film delves into the theme of unchecked power. Secretary of State Thaddeus Ross shows the casualties that arise whenever the Avengers arrive to save the day.
The film features over a dozen major and minor characters including Spiderman, Vision, Scarlett Witch, and Black Panther, all swinging, leaping, and fighting throughout the film. The new characters, Black Panther and Spiderman, absolutely shine both in scenes filled with action and in scenes showing their own personal lives. Though the number of characters in the film is absolutely extraordinary, I was shocked to see that the story was still focused on Captain America, this is still his movie after all, rather than being an Avengers style film.
Robert Downey Jr.'s performance as Tony Stark/Iron Man in this film is fantastic and arguably his best in a Marvel movie so far. In this film, Tony realizes how many innocent lives were lost because of him not realizing the magnitude of his actions. When he's presented with an opportunity to repent for his actions, Tony takes it even if it means splitting the Avengers. This is one of the things the film does so well, despite the film being centered around Captain America, it's hard to hate Tony's decision to not follow Captain America.
In every Marvel film featuring him, Chris Evans has shown that he is the perfect embodiment of Steve Rogers/Captain America, and this movie is no exception. Rogers fears that if people were to have control over the Avengers, they would either abuse the power or take away their freedom of choice. He refuses to accept the United Nations's terms, even if that means he will be viewed as a criminal. Despite disagreeing with Tony, Rogers never views Tony as an enemy by any means, which is something fantastic about his character, he embodies loyalty.
The Marvel Cinematic Universe has often been criticized as having weak, one-dimensional villains, with Tom Hiddleston's Loki being the exception. However, in "Civil War," the audience is treated with a surprisingly good villain. Daniel Brühl portrays the villain Helmut Zemo, a Sokovian whose family was killed during the events of "Avengers: Age of Ultron." Fueled by revenge, Zemo sets out to turn the Avengers against each other. While Zemo isn't as good a villain as Loki, Zemo's motives are better than those of any Marvel villain so far. He just wants to punish the Avengers the same way they punished him.
At the heart of it, "Captain America: Civil War" isn't just an ordinary sequel by any means. It's a culmination of what we've come to love from these characters. Emotion, action, and humor are all in this movie that is personally my favorite film in the Marvel Cinematic Universe. Thus, I would rate this movie five out of five.