Teenage Mutant Ninja Turtles Makes Another Comeback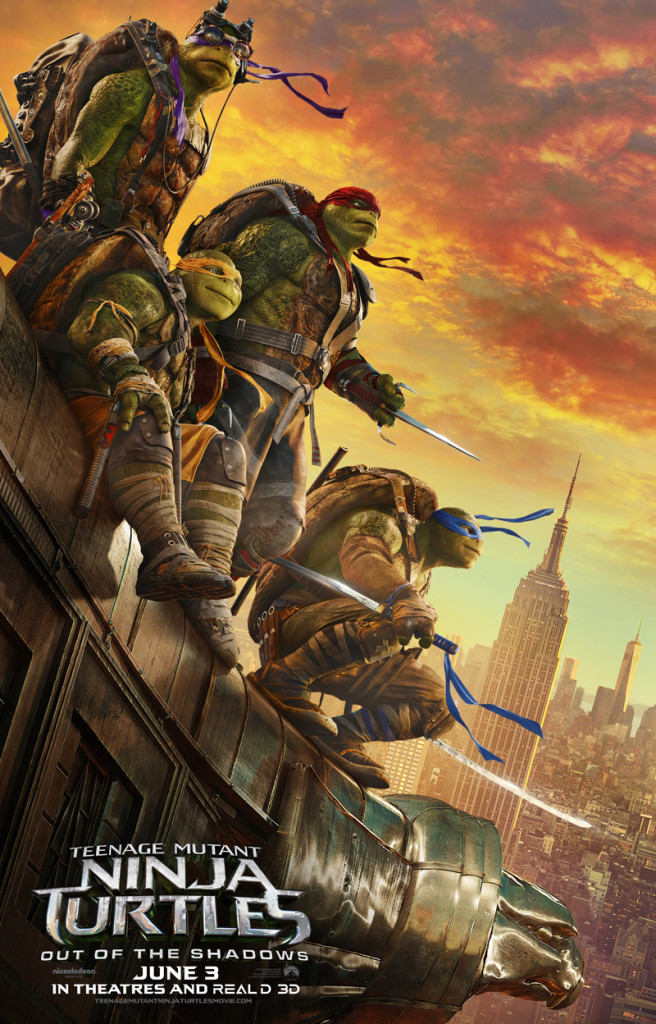 "Teenage Mutant Ninja Turtles 2: Out of the Shadows," will be in theaters starting Thursday, June 2nd, rated PG-13. The movie will be a sequel to the first Teenage Mutant Ninja Turtles Movie, released in 2014. This is part of the Teenage Mutant Ninja Turtles reboot series
"Out of Shadows" revolves around the teenage turtles Leonardo, Michelangelo, Donatello, and Raphael, becoming human-sized mutants after a lab experiment gone wrong. living together beneath the sewers of New York with their rodent Sensei Splinter, these brothers-in-arms enjoy eating pizza and fighting villains that terrorize the city. In the previous movie, the history of the Mutant Turtles is shown, revealing their origins from a lab experiment to their progression towards fighting crimes. In this sequel, the turtles continue their vigilante heroism, facing new enemies.
This time, the team of heroes return to the city of New York to fight the evil scientist Dr. Baxter Stockman, and the return of The Shredder, who hires Stockman to create other mutants to battle the Ninja Turtles. The heroes struggle to fight against new mutant villains who grasp for the control of the world's underground world. However, New York City soon faces even larger evil, becoming entrapped in an extraterrestrial invasion above New York City. With their master Splinter, and their human friends April O'Neil, Vern Fenwick and Casey Jones, the Turtles fight for the freedom of mankind. Will they succeed?
The movie will star Megan Fox as April O'Neil, Will Arnett as Vern Fenwick, Stephen Amell as Casey Jones, Brain Tee as The Shredder, Tyler Perry as Dr. Baxter Stockman, William Fichtner as Eric Sacks, and Brittany Ishibashi as Karai.
The sequel will follow a similar timeline to the original canon storyline of  "Teenage Mutant Ninja Turtles" series. Go to a nearby theater (Grand Century *ahem* Great Mall) and enjoy some turtle brawling!